Send us a message right away! We will get back to you as soon as possible!
contact details:
Adress:
24 Ravière,
58310 Bouhy,
Fran2ce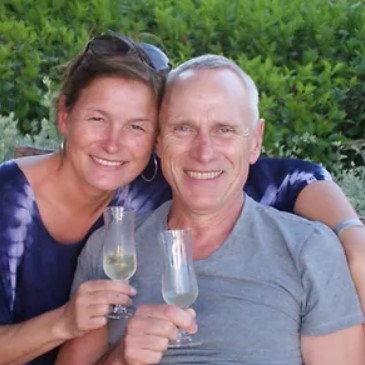 We are Gerrianne Rozema and Jos Verpaalen,
In 2021, we decided to change course and started looking for a beautiful location in France. We found it in Ravière (Bouhy), in the middle of the beautiful nature of Burgundy.
Gerrianne (1967) has been working within anti-domestic violence and child abuse management for over 30 years. First in implementation and later in management positions and projects.
Jos ( 1955) has a background as a manager in the criminal investigation department, has carried out several international projects and completed his career as a manager at the National Ombudsman.
We have both trained as coaches (Gerrianne is currently still following the Mourning and Loss course) and have gained experience in counselling and coaching.
It is our passion to share our love of peace and nature with others. We hope you can enjoy this place and its surroundings just as much.